Garden Water Spray Gun As Car Washer
2014-04-07 08:57:33 Click Count: 2334
Garden Water Spray Gun is designed with various sharp,material and usage,all of garden water spray gun is designed to connect garden water hose via a stardard hose connector for garden water,greenhouse,seed irrigation,household,car wash and more.All garden water spray gun can spray two or more water spraying pattern for different usage,the simple garden water spray gun can spray mist&cone pattern,the most pattern of this is 10 pattern as I know.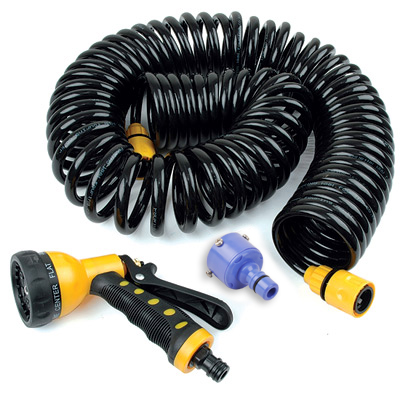 Now our company design one soap water spray gun.This water spray gun is designed for car washing specially.Compare with another normal water spray gun,this have one transparent bottle on the body,when the water pass body of spray gun,you can control the water pass the bottle or not.If pass the bottle,it can take the soap in the bottle to spray car,so we do not soap car again.After wash,you must clear the car,we can close the water,not pass the bottle,it can be used as one normal garden water spray gun.So this spray gun is very convenience to car wash,have two function,we do not prepare another garden spray gun or soap spray gun again.This one water spray gun can do all of work.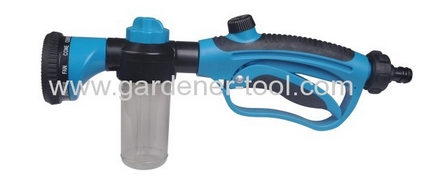 For various product,we design many sharp of soap water spray gun,portable garden water spray wand,telescopic water spray wand,and water spray wand with brush.It can satisfy with most of car wash work.If you need more information,welcome to contact us soon.